The Society unveiled its new Quebec spokesperson, André Robitaille, during the Urban BBQ, a huge summer event that brings together hundreds of people from Montreal's business community in support of cancer research.
A theatre and television actor, as well as game and variety show host, many of us know him for his many theatre roles or for hosting the Les Enfants de la Télé program.
André has already been involved with the Cancer Research Society for a few years, including as a brilliant host for the Accords Célestes evening. We are therefore so pleased to be announcing this new collaboration.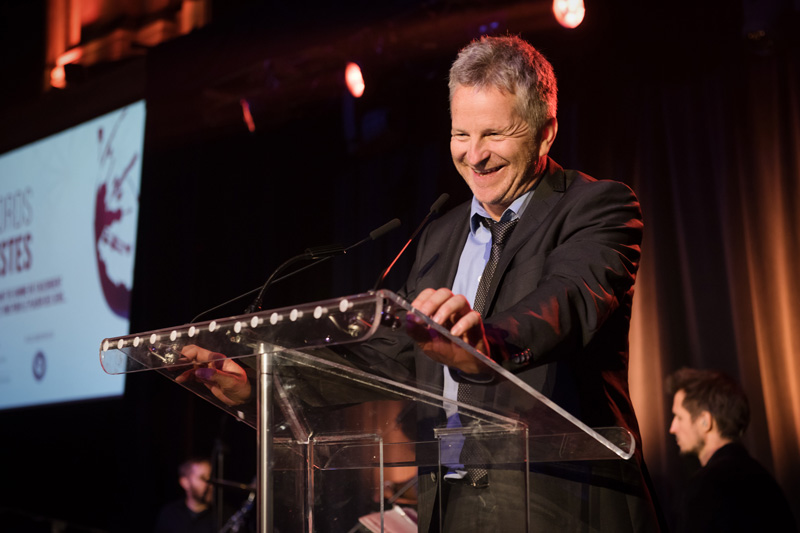 Over the past André 15 years, André has taken part in a number of events with several organizations that raised money for cancer research. That experience has led him to meet many people who have been involved with and directly affected by cancer.
Whether it was with a patient or their loved ones, or with a cancer researcher, he had an up-close view of what fighting cancer looks like.
Now he would like to get even more involved and he has chosen the Cancer Research Society to do just that.
"As a cause, cancer has motivated me for years. Recently, my niece quickly succumbed to complications of ovarian cancer at the age of 42. She never saw it coming. It has clearly affected me and I do not want to experience that ever again; I don't want anyone I care about to have to live through that."
– André
His goal is to support the Cancer Research Society in its efforts to raise awareness for the cause to fund the country's most promising research projects. Specifically, he wants to provide the men, women and children fighting cancer a voice, so that as many people as possible contribute to supporting research.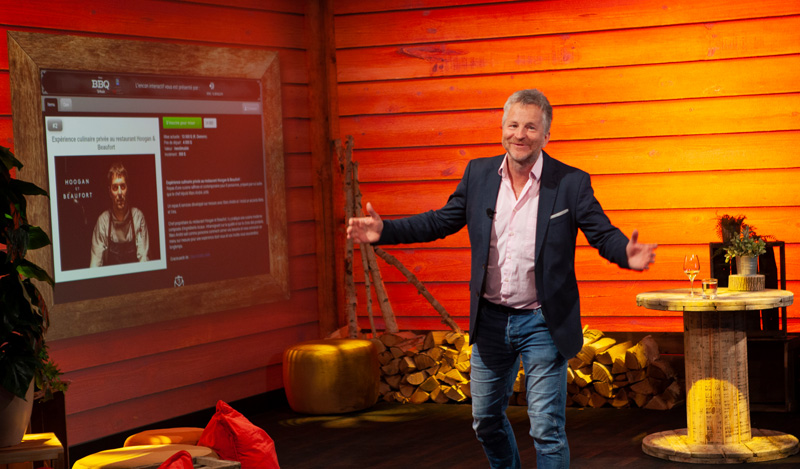 "I'm really concerned by the current statistics; 1 out of every 2 Canadians will be affected by cancer. As each of us looks around our own circles, that's 1 out of every 2 loved ones that will be affected, but it's also 1 out of 2 people who could benefit from research."
So, it is indeed with a great amount of hope and inspiration that André encourages people to make a donation to cancer research. For him, research is an investment in our future, it's what drives him.
"We have made impressive progress, but there is still so much ground to cover in cancer research and we need each person's support to be able to continue our mission; the Society's mission, which I share. I hope to encourage people to contribute because each donation given to the Cancer Research Society, regardless of the amount, is dedicated to research, and we know that research works. We need to continue to support our researchers so that they can continue their research and make new breakthroughs."
Stay tuned, André Robitaille will take part in several of our events!
Don't hesitate to follow us on social media; on Facebook, Instagram or Twitter.
André Robitaille is picking up the torch from Stéphane Rousseau, who has been the Society's spokesperson for the past 11 years. The Society would like to thank him immensely for his involvement and devotion. Having been affected by cancer at a young age, he was able to generate public awareness about the cause including through taking part in a number of the Society's CRS Challenge program activities. In fact, he will be taking part in one of those challenges this fall as a way to celebrate and bookend his involvement.