Juno award nominee and Hometown Hockey Co-Host Tara Slone lost her grandfather to cancer when she was only 7-years old. Some of her earliest memories are of cancer heroes like Terry Fox who did everything to defeat the disease, but in the end, succumbed all the same.

"As a kid, cancer equalled death. I don't think that I knew of many people who lived through cancer, I only equated it with being a death sentence."

Statistically, one in two Canadians will receive a cancer diagnosis in their lifetimes. In recent years, she's become acutely aware of the inevitability of cancer in our lives and just how heartwrenching this statistic can be.

"When I think about myself and the people that I know, the most frightening thing about cancer is that it's inevitable. It's not if you or your family will be affected by cancer, it's when. The if is if you will survive it. The fact is that more and more of us will survive it, but it's still nowhere near where anybody would hope it is. It's scary to think that in a family of four, there's a statistical probability that half of the family will have cancer at some point."

One of her most notable experiences with seeing those numbers in action was with a friend who succumbed to cancer in 2019. David "DK" Kelly was well known in the hockey world. As the longtime equipment manager of the St John Sea Dogs, his story was one that was very public. He was only 40 years old when he passed away after a long battle with a rare form of thyroid cancer.

"DK became friends with Ron MacLean and me and he made every effort to come to see us, even when he was very ill. He still drove out with his girlfriend, Dominique, to come to see us when our show stopped in Moncton, mere months before he passed away. He didn't want to waste away in his bed, he wanted to grasp onto every experience that he possibly could until he couldn't anymore, like a true cancer hero. He was just positive until the very end."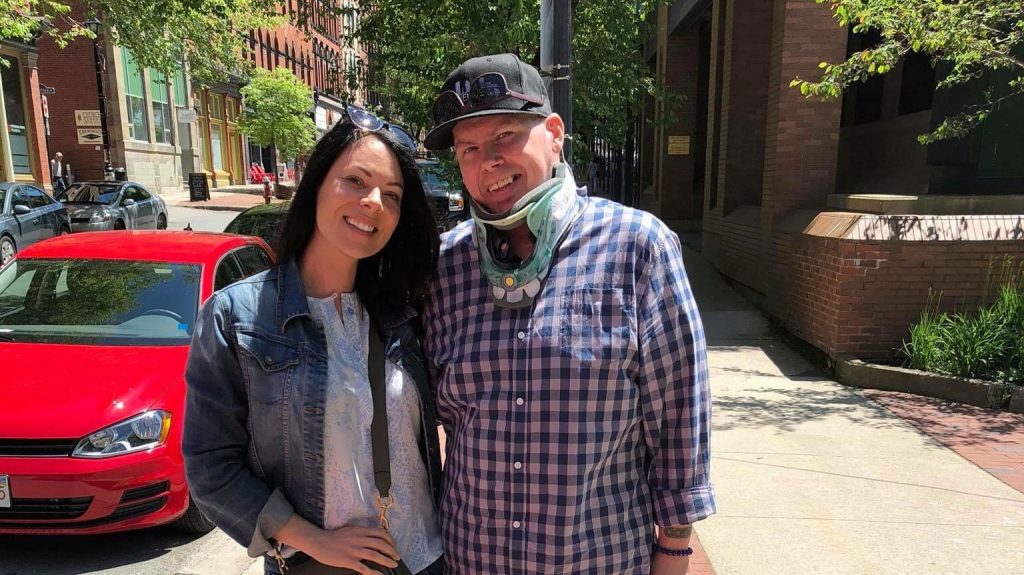 Receiving a cancer diagnosis isn't just something that patients have to fight physically. A large part of the struggle also comes from the psychological hardships, both for patients and loved ones alike. Experiencing DK's joy and resilience, even in the face of something as hard as cancer, helped her when she was confronted with her mother's colon cancer diagnosis in 2019.

"My sister and I both flew out to be with my mom before she had surgery and it was a very stressful experience. Emotions are all over the place and you just can't help but expect the worst when it comes to cancer. Your mental health just takes a huge hit and in the blink of an eye you go from being a sibling, parent, daughter, to being a caregiver."

For her, the frightening and daunting nature of the "c-word" is that it's like standing there and waiting for the shoe to drop. Cancer doesn't take a break, and Tara knows the importance of continuing to fund critical cancer research, and she urges those around her to heed the call to support nonprofits like the Cancer Research Society that continue to fund research.

"I think we're at a time where we're all feeling exhausted and a lot of messages are diluted. There's a lot being asked of us, in terms of our finances and I think it's easy for cancer research to get lost in the shuffle and for people to just think that we've been doing this for so long without ever seeing the advancements that are being made, and the amount of care that is necessary and ongoing when it comes to cancer. I loved the pandemic messaging, that cancer doesn't take a break. We might be exhausted but cancer is going full speed ahead so we can't become complacent in this fight."

Everyday cancer heroes come in all shapes and sizes.

"It's not necessarily just about a high-profile survivor. It's you, it's me. It's your postal worker, it's your nanny, it's your teacher, it's your child. It's those who've fought and won, it's those who have fought and succumbed and those who continue to fight on behalf of others. I think that's an important piece of the hero puzzle. There are a lot of people who are dedicating their lives to research and care and support."

If, like Tara, you believe in the power of being an everyday cancer hero, please consider donating today to the Cancer Research Society.