It's on World Health Day that the Cancer Research Society launched its spring 2022 digital fundraising campaign under the theme "We need you! ".
More than ever, researchers need funding since cancer remains the leading cause of death in Canada. The Society team wishes to raise awareness among Canadians of the importance of supporting cancer research and raising funds to support some of the most promising research projects across the country.
Several ambassadors were put forward in this campaign by affirming that the key to outsmart cancer is research. We are pleased to present to you the testimonials of some of these ambassadors.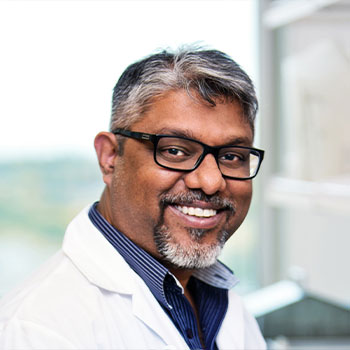 "Some people think that each of us has a particular talent. Something that comes naturally and sets us apart. If that's the case, then for me that talent is research and science, and I have chosen cancer as my specialization."   
This researcher dedicated his career to cancer research and his research seeks to identify and confirm new targets that we believe will be effective for cancer drugs.
A strategy that has long been recommended was to try to inhibit cancer molecules, but this technique has yielded results that are less than convincing. Rather than inhibiting these molecules, our strategy consists of identifying and circumscribing the genetic elements upon which they rely within a cancer cell.
"Cancer is a very complex disease which, for all intents and purposes, will affect almost everyone directly or indirectly. That is why it is more essential than ever to support research."
"Each donation is a testament to the trust you place in our research. No matter the amount, know that it will allow us to contribute and hope to achieve this important breakthrough."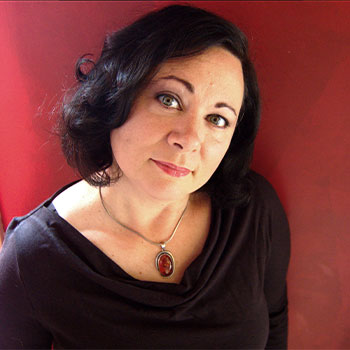 This woman, known as an author and journalist to some, and as a host of our Read for the Cure events to others, has a very unique history with cancer.
"Our family's story began in 1895 when a great-great aunt consulted a doctor, believing that she was going to die young, just like so many other family members before her. That was the starting point of a longitudinal study that would confirm the presence of a genetic mutation known as Lynch syndrome, which is present in my family. People with this genetic mutation are predisposed to developing several types of cancer. This genetic trait is literally chiselled into our family tree. »
It is for this reason that Ami has chosen to get involved in supporting cancer research. By hosting Read for the Cure events, she can make a difference for the cause through literature.
"It is through cancer research that we can hope to see breakthroughs that will have a direct impact on individuals and their families. »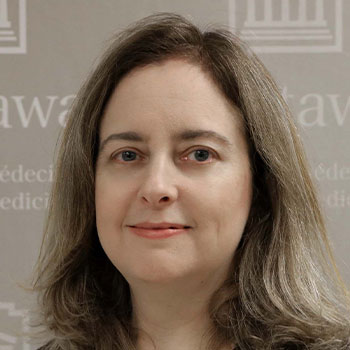 "I am proud to be among the researchers who received a grant from the Cancer Research Society this past year." 
Stress adaptation is exploited by cancer cells so that they can survive and proliferate under adverse conditions, such as chemotherapy treatments. We have recently identified a previously unknown cellular response that is triggered when cells are exposed to stress.
Thanks to the funding she received from the Society, she is currently working in her laboratory to better understand this adaptation to stress which will then help us to exploit its potential as a target in the targeted destruction of cancer cells. 
"All the members of my team have been affected by this illness in one way or another, so we all know just how important cancer research is. I am really hopeful that our work will contribute to the development of new cancer treatments."  
That being said, there is still so much ground to cover in order to outsmart cancer and other researchers like Laura are also in need of your help so that their research projects can be funded.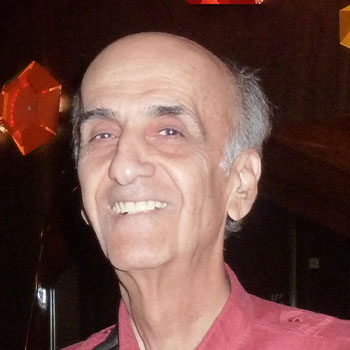 B.V. Garabedian is an extraordinary character with a story that is both surprising and inspiring. A huge movie buff, professional actor, talented musician and world traveller, he has faced several recurrences of his cancer in his lifetime.
In the summer of 2001, B.V. Garabedian began experiencing stomach pain. He was diagnosed with non-Hodgkin's lymphoma. This would be the first of many contacts with the illness since during the period spanning from 2001 to today, he has had no less than four recurrences of this same cancer.
A few things really set B.V. Garabedian's journey apart; first of all, his eternal optimism, as well as a profound belief in research and the desire to continue his activities in spite of his illness. He is an ambassador for cancer research because he believes that it is thanks to research that there are more and more effective treatments and sees it as the means through which we can hope to make significant breakthroughs for patients and their families.
While he is a true hero in his support for cancer research, he has also played the bad guy on the big screen, taking on the features of the "older" Apocalypse vilain— "En Sabah Nur" — in the movie X-Men: Apocalypse. A foray into a Hollywood mega production as a larger-than-life villain.
As he likes to say, a donation to the Cancer Research Society is a legacy for all loved ones. There is no doubt that through his words and actions, he embodies resilience and optimism and is always propelled by a strong drive to keep going. Thank you for supporting research to help people like B.V. Garabedian.
Thank you for supporting research like Franco and Laura's projects, to help people like B.V. Garabedian and many others.