"In this day and age especially, cancer affects everyone. Investment in research is critical."

Between 2005 and 2006 Christine Biggar's Toronto-based book club was hit hard by cancer.
"Two members were undergoing treatment and two other members were dealing with family members affected by cancer. I also lost both of my parents to cancer at that time."

For those two book club members undergoing treatment, reading played an important role in their recovery and they wanted to make the best of a bad situation. They wanted to make a connection between readers and writers that would raise funds for cancer research. That concept was launched as Read for the Cure in 2007.
"Little did we know that the first event at the Gladstone Hotel in 2007 would lead to over a decade of fundraising in support of cancer research. I take great pride in positively impacting an area of cancer research that has been so underfunded — uncovering environmental links to cancer "

Since 2007, Read for the Cure has blossomed from a single event in Toronto to a national event across Canada hosted out of five major cities. Since its inception, the event has raised over $1.5 million for cancer research, with the focus funding research into the environmental links to cancer.
Despite the resounding support of the main sponsor Penguin Random House Canada, and the numerous events they've organized to date, Christine, alongside fellow co-founders Emily Babiak, Sara Street, and Susan Culver, had no idea if the event would be a success when they first started.
"We always have had a great mix of compelling authors and outstanding emcees. With few exceptions, they always seem to click and make the events so memorable for us and our ticket holders. But there was one author that had eluded us for years: Margaret Atwood. We had requested her year after year, to no avail. I finally ran into her one day and asked her in person, and she agreed to appear. Not just once but twice, a huge hit for us."
Since the event's humble beginnings, Read for the Cure has been donating its proceeds to the Cancer Research Society's Environment-Cancer Fund and since 2017, Read for the Cure has become one of the Society's signature events.
"Our book club was impacted by a variety of cancers so we didn't want to fundraise for only one type of cancer or one specific institution. We wanted to fund something where we could see the results. We selected the Cancer Research Society as our charity because it not only funds research into a broad range of cancers but in particular it funds research on the environmental links to cancer, which was important to us."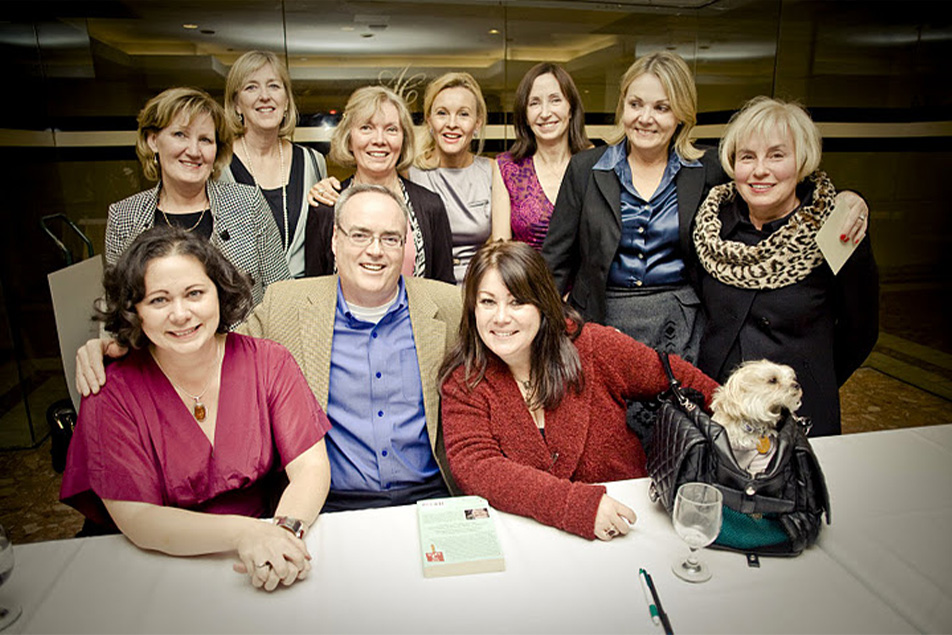 Partnering with the Cancer Research Society also allows ticket holders to directly experience the impact they are making: each Read for the Cure event includes an appearance from a researcher funded by the Cancer Research Society, to share their breakthrough advances.
"Having researchers speak at all our events is so important—you sit there spellbound, listening to the work they're doing. It's good to hear from the people that have been funded by the purchase of a Read for the Cure ticket. It's important for us to see results and it's inspiring. It makes you feel invested."
You can learn more about Read for the Cure 2022 events here.