Lucy's cancer story and the Cancer Research Society go hand-in-hand.

The CBC Ottawa broadcaster is no stranger to Read for the Cure, an annual fundraising event for the CRSLucy hosted for the first time in 2014. The following year, when Lucy was invited to return as host, she had to decline. "On the day of the event," shared Lucy, "I was receiving my first chemo treatment."

Lucy got through her treatment, and was able to return to the job in 2016, and has held the annual role ever since.

Shortly after her return, however, cancer returned to Lucy's life. This time, it was with her sister.

"Days before Read for the Cure 2018," Lucy explained, "my sister passed away." Despite the presence of cancer in her life over the last six years, Lucy was determined to return as host of the event, which she did again in 2019, now with a deeply personal connection to the disease and to the event.

"And I will return to the event in 2020." The first event of 2020, hosted from Ottawa, is scheduled for October 5, a date which will be on Lucy's mind for an added reason: it is the anniversary of her sister's passing.

Founded by a Toronto-area book club in 2007, Read for the Cure is an annual, national series of events. Presented by Penguin Random House Canada, it provides participants the space to connect over a shared love of books, and, often, their shared experiences with cancer.

And it's not only the guests that share their losses and triumphs: Read for the Cure authors are compelled to share their own connection to cancer, too.

Ami McKay spoke to Read for the Cure audiences in 2019 about the compelling, true-science story of her own family's unsettling legacy of hereditary cancer.

And Lucy vividly recalls interviewing author Claire Cameron in 2014 who described the experience of losing her father to cancer, and of its influence on her writing. Lucy remembers the wave of impact that story had on the audience.

What keeps Lucy returning to Read for the Cure is its central cause: to raise funds for environment-cancer research. She's also encouraged by the warmth and goodwill of Read for the Cure participants, coming together year after year in support of the Cancer Research Society.

"If I had to choose one phrase," said Lucy, "to describe cancer research, it would be this: having a future."

She continued: "Cancer research is critically important because people are still dying of cancer. We need to keep making sure the science is properly funded. A lot of women I know are living with stage IV breast cancer and they're living much longer than anyone expected, and the hope is they will live many more years and participate fully in their lives as a direct result of the research and treatment."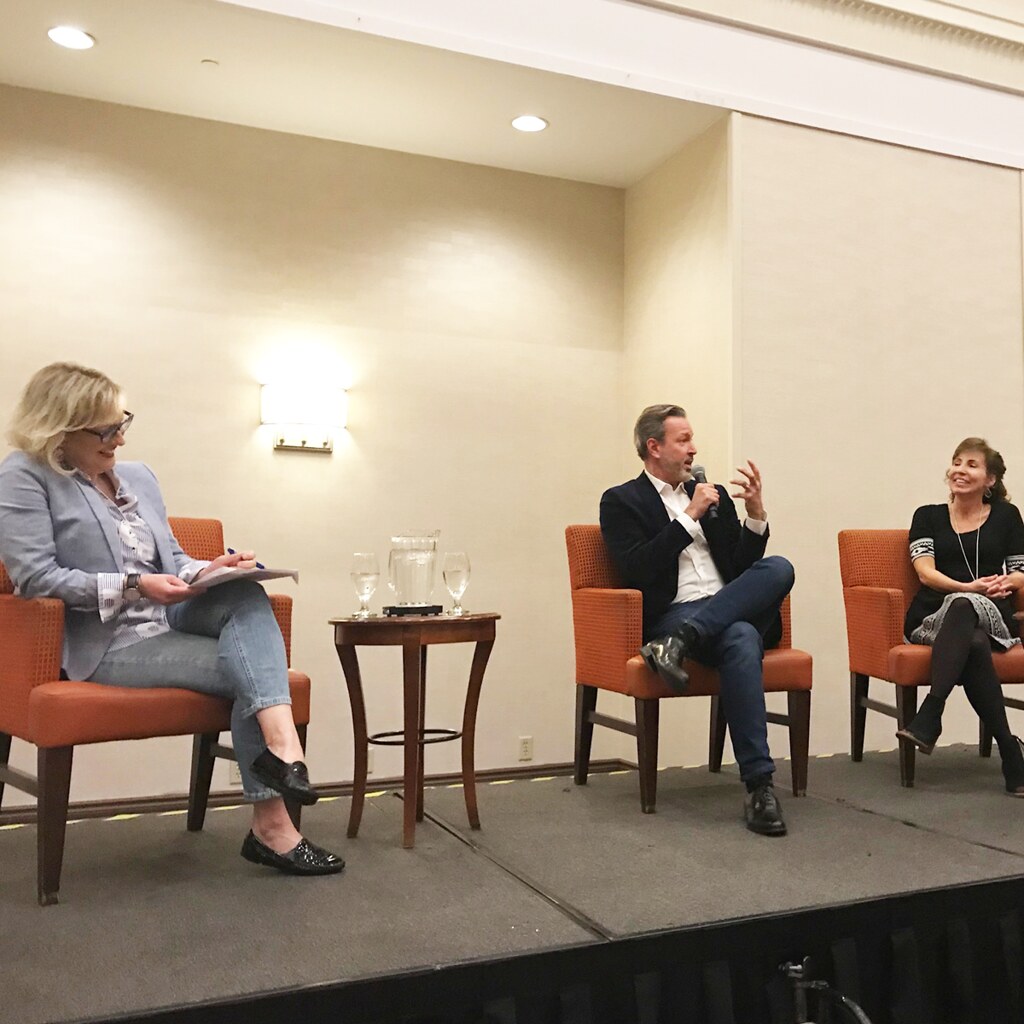 But despite the great leaps that have been made in the field, Lucy stressed that because cancer doesn't quit, nor can the search for its cures. She puts it plainly: "Until no one is dying of cancer, we need the research."
Lucy acknowledges that there have been some unpredictable changes in her life. "Comparing my opening remarks in 2014 to those I made in 2019," she said. "I had no idea what was ahead."

"None of us ever does," she added reflectively. "None of us knows what will happen next week. Read for the Cure underscores that for me each year: to appreciate what is going well."
In advance of hosting for Read for the Cure 2020, Lucy called it a sign of hope, "a welcome marker."

"It helps put the ground under your feet again knowing that there are people working on this every day. To give me a future. To give us all a future free from cancer."