"When you're given a cancer diagnosis it's pretty dark. Cancer research can provide a beam of light. We need to broaden this beam of light. We need to bring more hope to more people."
Shirley Hesje is a retired elementary school teacher, mother of two, breast cancer survivor, and the founder of the Read for the Cure Victoria, BC. She attended her first event in Calgary in 2013 and was immediately impressed.
"What a wonderful idea it is to support cancer research and listen to three authors speak so passionately! I remember having the feeling of doing something worthy and indulging ourselves in something we loved – books! It's a match made in heaven."
After moving to Victoria in 2012, Shirley was quick to head out in search of all things related to one of her passions, books, whether it was through the best bookstores, author talks, compelling book clubs, or libraries in the area. For eight years, she'd receive emails from Read for the Cure, informing her of the numerous events happening across Canada, and she'd think "well, I would like to buy a ticket, but here in Victoria!".
"Victoria is largely a retirement community and along with retirement comes age, and, unfortunately, health issues, and knowing the numbers are creeping up to 50 percent of Canadians living with cancer it hit me: we need a Read for the Cure here."
In 2020, after years of dedication, Shirley formed a local committee with Lynne Woodruff, Corinne Whelan, Diana Dampsy, and Patricia Tatlow, and with their help organized the first-ever Read for the Cure Victoria. Having a dear brother diagnosed with liver cancer, then a good friend diagnosed with breast cancer, Shirley felt particularly compelled to take action and contribute to the cause in whatever way she could. A word that she associates with cancer research is "worthy".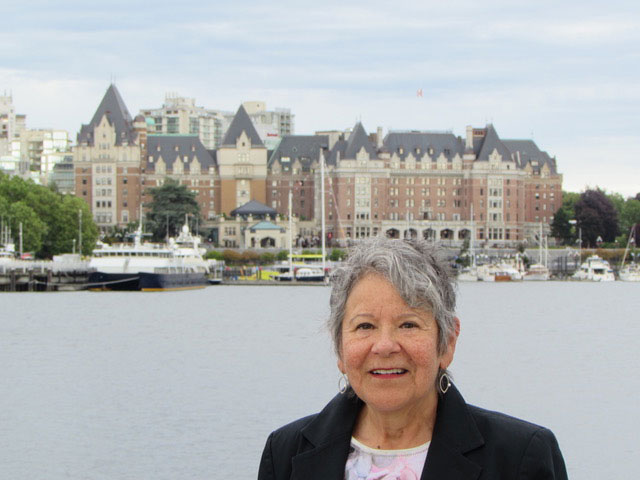 "My brother has managed a high quality of life for years past his dire initial diagnosis of three to four months to live. And my dear friend is also with us today, as they were both the direct benefactors of cancer research. Many cancer patients tell the story that a new drug has saved their lives. A direct result of dedicated researchers."
Having herself been diagnosed with cancer in 2000 while she was living in Singapore, away from family, Shirley recalls her shock having been seated in a cancer ward far from home and yet directly across from a big poster depicting the advancements in cancer research in Canadian medicine. "To me it was both cathartic, and a sign of hope."
"There are over 200 types of cancer and thinking of the projects that the Cancer Research Society funds – that word worthy pops up again. The research funding is worthy. Read for the Cure is worthy. I keep coming back to that word."
Upon her return to Calgary after undergoing surgery and radiation therapy in Singapore, she was welcomed back by the Tom Baker cancer clinic and became part of a group of women who had also received a breast cancer diagnosis. The group offered her immediate support and let her discuss her treatments with other people who were going through the same thing, including one young woman who was being treated with a new drug with a very hopeful diagnosis.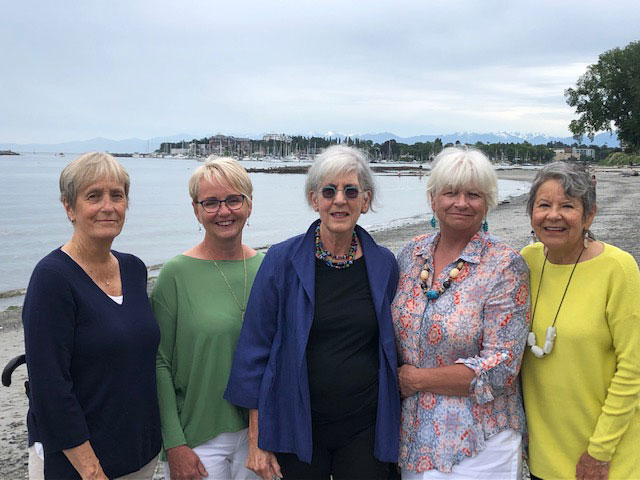 "When I talk about the word worthy I think about my treatment, this young woman's treatment and my friend's and family's cancer treatments and the moments in which we felt hope, which I liken to a beam of light. As time goes on and more research happens and the more we support it, the broader that beam of light becomes to take in more types of cancer. To shed more light. When you're given a cancer diagnosis it's pretty dark. And yet for me, seeing that poster about research advancements was a little beam of light."
Like Shirley, many people are familiar with cancer and carry their stories in some way or another. Whether it's through donating to cancer research, sharing your personal story with cancer, or participating in an event like Read for the Cure, there are numerous ways to contribute to outsmarting cancer, your way.
"Donations equal research capability. And that leads to breakthroughs for some cancers: research that can bring full light to dark situations. We need to broaden that beam to bring more hope to more people. Bring on the light!"